Leading the market with our Buffalo Meat & Buffalo Hindquarter Meat products...
About Us
Putting the abundance of livestock population in India like buffaloes and goats to use, we, Al Maks Exim Pvt Ltd, are a trusted company that brings forth high grade and absolutely hygienic meat products for Indian consumers. Ethically purchased in bulk from certified slaughter houses and meat processing plants, our range of Buffalo Meat, Halal Buffalo Meat, Frozen Boneless Buffalo Meat is demanded for making red meat curries, flavoured non veg soups, biryani, kebabs, etc. From processes like cleaning, meat grading to packaging, everything is done under stringent vigilance at our facility because it is our aim as a trader and supplier to deal in chemical free, low fat and highly nutritious meat products only. Many meat wholesalers and restaurants are among our regular clients today.
Vendor Base
We source our range of Fresh Goat Meat, Indian Buffalo Kasila Meat, Buffalo Halal Meat, Goat Halal Meat, etc., directly from credible vendors and supply chains for ensuring our delivered products are of the freshest quality. We quality check vendors to make sure food products they supply us are processed under hygienic conditions as per government regulations and laws. This also helps us in making sure that our meat products are fuller in flavour, and higher in health benefiting proteins and minerals. With our association with market leading vendors, we are happy to maintain sufficient stock and supply meat products to a broad base of satisfied clients.
Why Al Maks Exim Pvt Ltd?
As a well approved meat trader, we are catering to the growing appetite of Indians for red meats like Buffalo Halal Meat, Boneless Buffalo Meat etc. Our market reputation is reliant on the following factors that we never compromise on:

We maintain strict control over the product quality
We adopt client centric measures during product pricing & packaging
We can do delivery at short notice in bulk quantities
Our goat and buffalo meat products are tested on the basis of compositional quality, i.e., lean to fat ratio
Besides, sourced meat products are also subjected to various chemical & physical testing on various palatability criteria, including smell, appearance, flavour, tenderness, juiciness, etc.
Minimum Order Quantity should be 8 Tons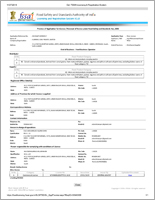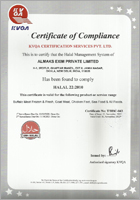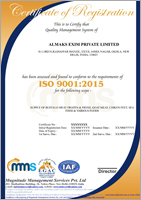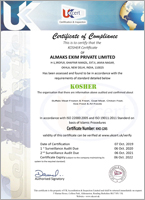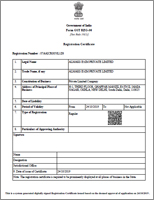 Get in touch with us